New Bristol Architecture

Bristol's ever-changing streetscape has seen some exciting new additions in recent years. We've teamed up with the Royal Institute of British Architects (RIBA) to highlight projects by RIBA Chartered Practices that are making the city a centre for design excellence.

RIBA is excited to present this selection of new architecture by RIBA chartered practices that is changing places, lives and workspaces around Bristol. New buildings and places by RIBA architects from our city, and from across the UK are making Bristol an exciting centre for design excellence by architects practices of all sizes.

Exemplar housing projects for Bristol City Council and private developers are addressing a housing challenge with well-designed and sustainable solutions; innovative reuses of heritage buildings are ensuring our built history lives on through new design, new functions and sympathetic conservation; and our own City Hall has been transformed into a fresh and open place by Alec French Architects.

We have two architect's studios open for you to see how RIBA architects have adapted their own working spaces, as well as offering that insight into the exciting and creative interior of what an architect's studio looks and feels like for budding architects of the future.
HOUSING BRISTOL
• We Can Make Home A citizen-led, affordable, low-carbon home (no.77).
• The General Residential development in former Bristol General Hospital (no.62).
• The Robinson Building Victorian factory converted into contemporary apartments (no.67).
21ST CENTURY HERITAGE
• John Wesley's New Room Delicate renovation of the world's oldest Methodist building (no.64).
• Victoria Methodist Church Given a new lease of life following £1m renovation (no.76).
• Clifton Cathedral Recent refurbishment of Brutalist gem within Clifton's Georgian environs (no.19).
IN THE ARCHITECTS' STUDIO
• Promenade House Stride Treglown become the client at their head office (no.41).
• 6 King Street Ferguson Mann repurpose 17th century building for their HQ (no.1).
• The Old Police Station Purcell show their adapted offices in Bedminster (no.65).
SCALING UP
• Southmead Hospital The Brunel Building, recently honoured with two prestigious RIBA Awards in 2018 (no.49).
• UWE Film Studios Design team of Austin-Smith: Lord, Arup and UWE reflect on the newest edition to City Campus (no.74).
• Uni of Bristol Indoor Sports CentreOxford Architects discuss bringing campus facilities up to date (no.71).
"
RIBA is excited to be part of Bristol's largest free festival celebrating our spaces and buildings, and highlighting the RIBA architects who create these places of work, living and play.
"
- Jon Watkins, Regional Director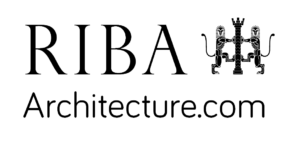 The Royal Institute of British Architects (RIBA) is a global professional membership body driving excellence in architecture. RIBA serves its members and society in order to deliver better buildings and places, stronger communities and a sustainable environment. architecture.com
Are you looking for an RIBA chartered practice for your project, big or small; grand design or house extension; development or commercial project? Search over 3,000 UK RIBA Chartered Practices by name, location and area of expertise, and find guidance on using an RIBA architect at www.architecture.com